How to Get a FREE Mobility Scooter? (7 Tips With Medicare And Others)
A mobility scooter can transform your daily life, but they are very expensive. Could you get one for FREE? Here are your 7 options.
Losing your mobility can be incredibly FRUSTRATING. With 13.7% of Americans needing mobility aid, you're not alone in your struggles.
Are you thinking about getting a mobility scooter but are worried about the PRICE?
Some mobility scooters can cost anywhere between a few hundred dollars to a few thousand dollars (not come cheap!).
However, with the help of government organizations and individual programs, those costs can be covered. They cover the FULL or PARTIAL cost of a mobility scooter.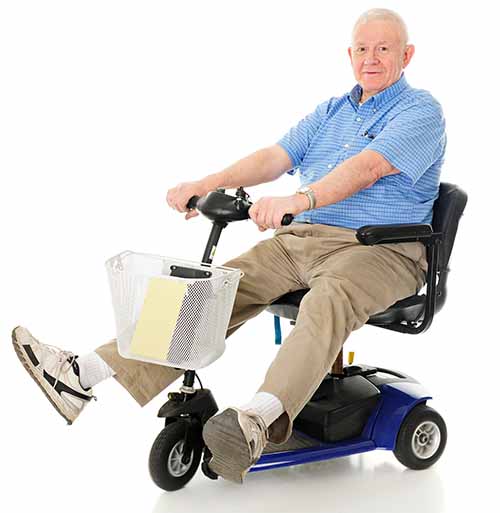 Let's take a look at how to get a free mobility scooter for a senior. And the independence you deserve.
7 Ways to Get a Free Mobility Scooter
1. Medicare
If you are over the age of 65, chances are you are already covered by Medicare. It is the leading insurance provider for elderly Americans and one of the top insurance providers in the country.
Medicare part B covers a great number of things, such as preventative care and ambulance services. It also covers durable medical equipment (DME), such as mobility scooters.
Under this program, it is typical for Medicare to cover 80% of the costs of the mobility scooter and for you to cover the remaining 20%.
However, if you can't pay the remaining amount, you can contact your local medicare office.
If you are a veteran, the VA offers several programs that will cover the remaining amount. But, if you are in medical need of a mobility scooter, it will likely be covered by Medicare.
Your doctor will need to provide proof of your medical needs. His medical supplier will also need to be covered by Medicare.
2. Medicaid
Medicaid is another insurance type that will offer access to free mobility scooters.
This program can vary by state, so we recommend calling your local Medicaid offices to see if you are eligible.
If you qualify for this program, your doctor can prescribe a mobility scooter for you as a medical need, FREE OF CHARGE.
You can also use this program to help repair your scooter if it gets damaged.
OFF-ROADING on your mobility scooter isn't recommended, but who are we to tell you how to live your life?
3. Your Insurance Provider
Unlike Medicare and Medicaid, you don't need to be in a certain AGE or INCOME bracket to qualify for most insurance providers.
Your insurance provider can also help get you a free or subsidized electric scooter. This solely depends on your provider and their policies on medical equipment.
You will need to check with your provider first. However, if your doctor prescribed a mobility scooter out of MEDICAL NECESSITY, it should be covered entirely.
Research insurance providers to find one that covers your specific needs. That will give you the confidence that they can meet your demands.
You can opt for a scooter plan that includes maintenance (mechanical systems are prone to failure!). Talk to your provider about this before choosing your policy.
4. Charities and Grants
Charities and grants are non-governmental organizations that can help fill the gaps not covered by insurance.
If your insurance won't cover your needs or if you don't qualify for Medicare or Medicaid, this could be an option for you.
Several organizations exist to help you acquire an electric scooter.
However, most of them are first come, first serve. You may have to apply to a few before you get the grant, but you could get a free mobility scooter with some PERSISTENCE.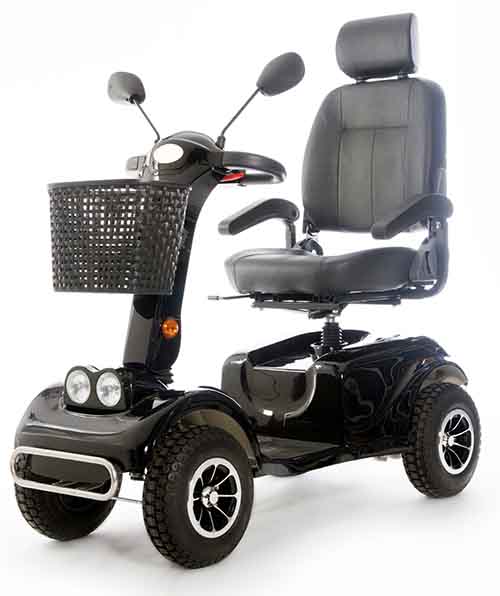 5. Center for Assistive Technology Act Data Assistance (CATADA)
This act gives out funding to every state. It provides assistive technology to people with mobility issues and disabilities. It also supports their family and their caregivers.
Under this act, you can find several services that assess your needs.
They can provide you with any service or equipment to aid with mobility, including mobility scooters.
It may also cover any modifications, replacements, or customization you require to your scooter.
In addition, you can get help with any TRAINING, physical therapy, rehab, and other services that can improve your quality of life.
The coverage may vary from state to state. Use this link to check the CATADA services in your state and area.
6. Easterseals
Easterseals works to improve access to services and medical equipment for Americans. They partner with a national network of affiliates to provide aid to millions of people per year.
You can find this organization in more than sixty locations across the country.
They offer help primarily to veterans and the elderly community.
Not only will they help you get a mobility scooter, but they can also provide you with an at-home care provider. This can help make your home more accessible and comfortable to you.
Find the closest Easterseals location to you here.
7. Social Security or Disability Assistance
Suppose you have tried the above options and weren't able to qualify for any of them?
In that case, state disability benefits may be able to help.
These benefits can help partially or fully cover the cost of your mobility scooter. This should be used as a last option, as it could take several months for your claim to go through.
Click here to file a claim for your state's disability benefits.
The Bottom Line
After losing mobility, it's essential to feel a sense of normalcy again.
We need to be able to go on vacation, VISIT family, or maybe just try to keep doing the things we love without issue.
It may be a scary time in your life, and it may be overwhelming at times. But just remember that you have plenty of options available.
There is nothing that can stop you from continuing to enjoy your life.
With this guide, you should be able to find the support you need to get the quality of life you deserve.
Mobility scooters are easy to use, but there is some learning. You should know what to do when something goes wrong, like when your mobility scooter keeps beeping. The sooner you resolve issues, the sooner you get back moving.