Different Types of Wheelchairs: What You Need to Know
How do you choose the right type of wheelchair for someone with so much customization available? What are the MAIN TYPES of wheelchairs? Let's take a look.
For people with disabilities, mobility devices can be LIFE-CHANGING. A wheelchair can assist someone across many areas of everyday life.
The type of wheelchair you choose depends on your needs.
However, it can be confusing if you don't know the terms used and what they mean.
Particularly, if you're buying a wheelchair for someone else, not yourself.
So what are the three basic types of wheelchairs?
1. Manual Wheelchair
Suppose you can't use a cane or walker safely?
But you still have enough upper body STRENGTH, or you have someone available to help.
In that case, a manual wheelchair might be suitable for you.
Manual wheelchairs are the most common type of wheelchair.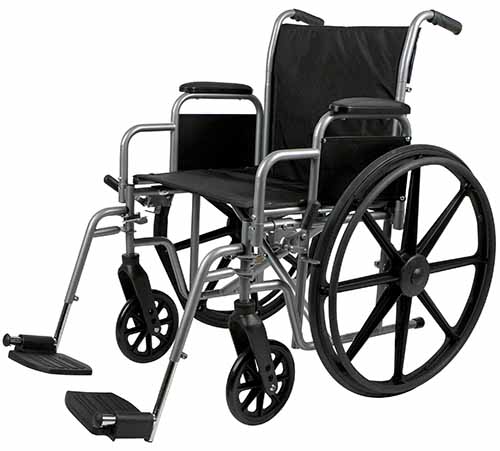 We can separate manual wheelchairs into four basic sub-categories based on the weight of the user and the weight of a chair: standard, light-weight, ultralight, and bariatric wheelchairs (users over 300lbs).
The price is often linked to the weight.
The lightest chairs are often more expensive.
Another factor topping the price is customizability.
Even if you plan to eventually buy one, you may need to rent one first.
2. Mobility Scooter
Suppose you can't use a cane or walker or can't operate a manual wheelchair?
And you don't have enough strength in your arms?
In that case, you may qualify for a power-operated mobility scooter.
You need to be able to GET IN and OUT of it safely to qualify. You need to be able to SIT UP and operate the controls safely.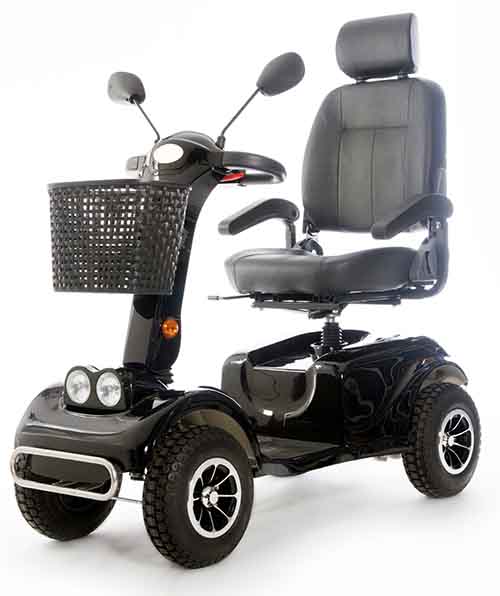 Mobility scooters fall into three sub-categories: three-wheel, four-wheel, and travel.
With their TIGHT TURNING radius, three-wheel mobility scooters are easier to use indoors.
Mobility scooters with four wheels are more STABLE, and the risk of tipping is relatively low.
A travel scooter can be DISMANTLED into parts to fit in a trunk or as cargo on an airplane.
Renting a mobility scooter can lower your costs if you don't need them long-term.
3. Power Wheelchair
Suppose you can't use a manual wheelchair in your home because you don't have enough arm strength?
And you don't qualify for a mobility scooter because you aren't strong enough to sit up or work the scooter controls safely.
You may qualify for a power wheelchair.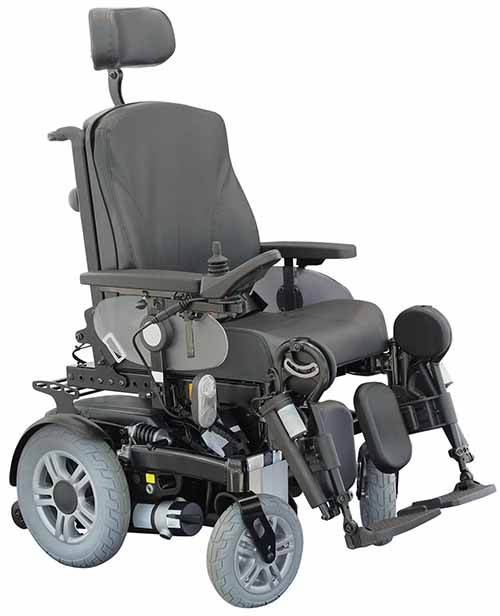 There are three main sub-categories of power wheelchair: rear-wheel, front-wheel, and mid-wheel drive.
Oversized drive wheels are connected to the electric motor. Wheel arrangement impacts the turning radius.
For example, the rear-wheel configuration has the biggest turning radius, and the mid-wheel the smallest.
Rear and front-wheel-drive models typically have four wheels. Mid-wheel drives have six wheels.
Power chairs can be further customized by adding different components and accessories.
Some motorized wheelchairs are pretty pricey, depending on the quality of the product. The cost of an electric wheelchair can range from $1,000 to over $18,000.
Powerchair rentals can be a cost-effective way to get the support you need without investing a lot of money.
Consult Your Doctor
You should have a face-to-face examination with your doctor before acquiring a power wheelchair or scooter.
Your doctor will review your needs and help you determine if you can safely operate the device.
If so, the doctor will submit a written order to Medicare explaining why you need the device.