Walking Canes – The BFFs of Senior Citizens
Many factors can cause the elderly to have injuries, illnesses, and a variety of medical conditions. However, it may surprise you that falling is one of the leading causes of death and injury among the elderly.
That's right, according to the CDC, almost 3 million senior citizens are rushed to hospitals due to falls. These falls are often directly responsible for horrific injuries such as hip fractures and traumatic brain injury.
Unfortunately, the problems do not end there. As a direct result of the falls and hurts, many elderly individuals actually succumb to their injuries.
Unintentional fall death rates are incredibly high and are on the rise, all across the country.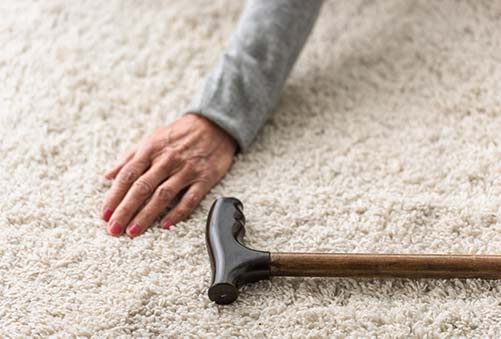 Now, you may be wondering how walking canes factor into this?
Well, based on CDC statistics, one of the main reasons that these falls happen is due to a lack of support and balance.
This means that because the elderly are not able to move safely, there is a great deal of pain and even fatalities.
Having helpful equipment such as walking canes improves balance while walking.
But do walking canes prevent falls?
The answer is YES!
They provide the stability you need, but you also need to learn how to use them correctly.
This is why it is incredibly important to find out whether a walking cane can help either you or a loved one.
When you notice that you or a family member are having trouble walking, consult a specialist. They can help you get the correct type of cane to support you in your condition.
Imagine how much uncertainty can be eased simply by choosing the best walking cane for your situation.
You will be able to rest so much easier, knowing that you or your family member are just a little bit safer.